Astrology Birth Chart Services

My readings and interpretations are in depth and very detailed. Exploring the birth chart can reveal your positive energies and conflicts, and is unique to you. Please look at the options below, choose what suits you and use the Paypal button. If you need more help or information, then please contact me.
07717 130901   or   jean@birthchart-insights.co.uk
BIRTH CHART with interpretations - £65.00
This is a fully detailed and insightful report, of all the planets and any relating aspects, at your birth. A particular focus is on the Sun, Moon and the sign on the Eastern Horizon, the Ascendant.
Due to Covid 19, these sessions will be by Skype, Zoom or Google Meet.
Prior to this session you will receive by email, a detailed report including your birth chart. The personal session with me, allows you to ask any questions.
We will also look at any past/present events that reflect transiting planets. A glimpse ahead too, will be part of this.
This makes a unique and personal gift for any special occasions such as a newborn baby or a wedding. A special birthday or Xmas present too !
£85.00
This reading will look in depth, at where the planets are now and any aspects they form, with your birth planets. This can give a powerful insight and understanding, of any conflicts and problems you maybe experiencing. Looking at the months ahead, can give guidance and direction, for going forward. A report will be emailed to you.
6 Month Reading    £50.00                                  12 Month Reading  £70.00
This is a comparison of two peoples charts, to assess compatibility in any or all areas of their personalities and lifestyles.
Are unresolved areas of your parents charts, passed onto their children ?
Research shows that the same 4 to 5 signs, crop up continually in a family tree.
Find out how you are linked to your grandparents, parents and maybe your grandchildren.
You will receive birth charts for every family member you request.
You will be amazed at the links between you and especially from grandparents !
It is very revealing and adds an unusual dimension to any family research. And it can make a wonderful gift.   
A Foundation Level course of Astrology lessons.
This course is individually tailored, suited to absolute beginners or those who have developed some learning and knowledge.
You will learn the structure of a chart and how to read and interpret it. The essential learning of the Astrological glyphs and symbols will also be practised.
There will be a focus on your own chart leading to interpreting those of family/friends.
This fascinating subject is a journey of discovery and understanding. You will never be bored again !
Lessons can be weekly or fortnightly.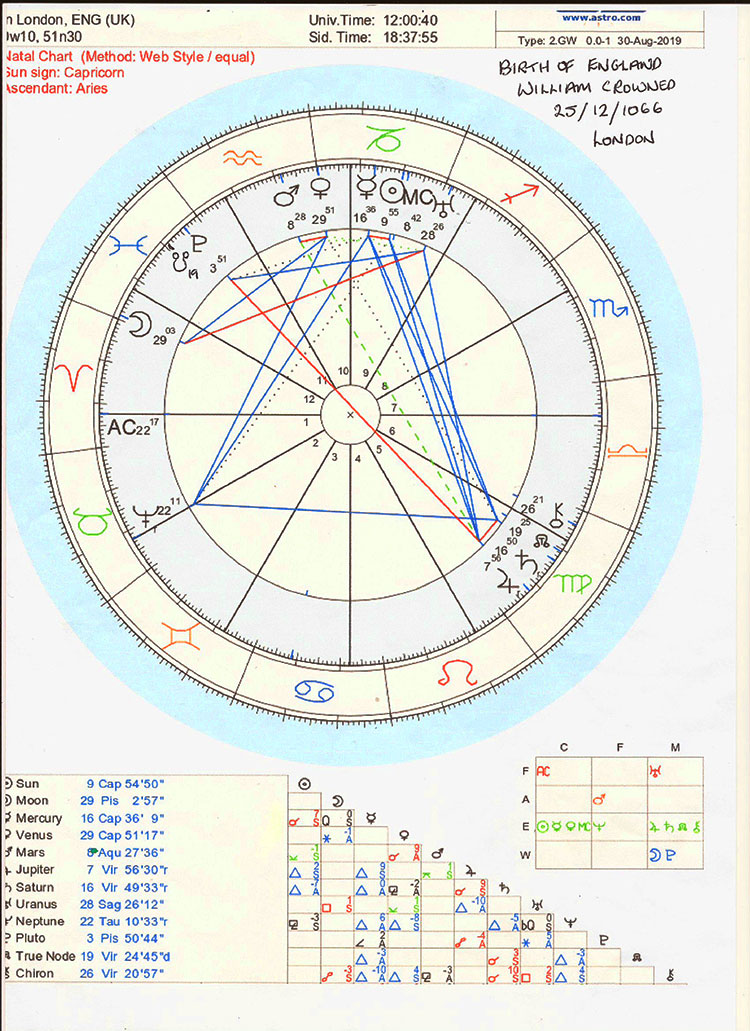 Call me to book a session 07717 130901